SVdP Now Accepting Clothing & More!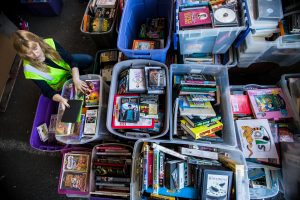 This is to let you know that we are going to start taking clothing and household goods donations starting Tuesday, May 12, 2020.  
We will be opening for donations at the Kenmore and Renton stores and at Georgetown Tuesday through Saturday from 10 a.m. to 3 p.m. We will be following strict social distancing, we have good signage and procedures for all locations.
Please see attached flyer—please copy and give to neighbors, friends, relatives, and others. We need donations to start building toward our way back into opening the stores.