Conferences & Home Visits
St. Vincent de Paul in Seattle and King County is made up of more than 50 neighborhood-based conferences—"all-volunteer Vincentian neighborhood support groups" who make personal in-home visits and personal contacts to help people with survival and self-sufficiency support. Our neighborhood volunteers are the heart, soul, and face of our organization. We would not exist without them.
We help reduce homelessness, saving taxpayers hundreds of thousands of dollars every year. How? We make close to 300 home visits per week, assisting families and individuals with rent, utility payments, food, and other basic needs.
Vincentian volunteers work with people who are suffering and need help. Each conference has a group of members who gather to serve people who need help in their area. These visits help determine the exact nature and detail of the assistance required to help our neighbors. Our Vincentian volunteers go in pairs and make 16,000 home visits annually.
Vincentian Volunteers
We call ourselves Vincentians, in honor of our Patron, St. Vincent de Paul. We are organized into conferences, and all are neighborhood-based groups that help serve neighbors in need. All of our conferences always need new faces, fresh perspectives, and open hearts to respond to neighbors who need help.
Become a Vincentian Volunteer!
Contact Hannah Hunthausen, Manager for Vincentian Support and Community Engagement, at Hannah@svdpseattle.org.
WATCH this short video of our Vincentian Volunteer work in neighborhoods throughout Seattle and King County: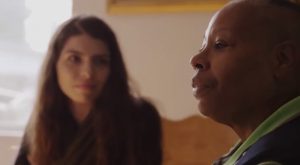 Map of Conference locations: