Giving Tuesday: Together We Give!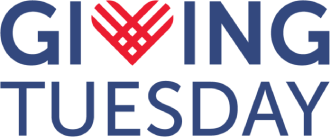 St. Vincent de Paul of Seattle | King County (SVdP) is a big supporter of Giving Tuesday.
Giving Tuesday was created in 2012 as a simple idea-- a day that encourages people to do good. Over the years, this idea has grown into a global movement that inspires hundreds of people to give, collaborate, and celebrate generosity.
SVdP's mission is all about helping neighbors who need it most. Through our home visit program, case management, and other special works, SVdP has continued to be a bridge for people who lack access to education, housing, food security, and basic needs for over 100 years!
One of the best ways to get involved is providing monetary support by donating to our 2022 Giving Tuesday campaign. Due to the increased need in the community, SVdP will be extending our Giving Tuesday campaign, to a week-long event starting Monday, November 28, 2022, thru December 2, 2022.
We are truly grateful for your support. Together We Give!
#GivingTuesday