Conferences & Home Visits
St. Vincent de Paul Seattle | King County is made up of close to 50 conferences—neighborhood-based groups of volunteer "Vincentians" who make in-home visits and person-to-person contact with neighbors in their area seeking assistance with basic needs. Our neighborhood volunteers are the heart, soul, and face of our organization. We would not exist without them.
Vincentian volunteers go in pairs to make around 300 home visits per week, for a total of close to 16,000 home visits annually across King County. These visits allow Vincentians to meet neighbors "where they're at" and provide space to build relationships, better assess needs, and determine solutions. Vincentians offer a listening ear and a compassionate presence first and foremost, and, in addition, assist families and individuals with rent, utility payments, food, gas and other basic needs. In so doing, Vincentians help reduce homelessnes, promote self-sufficiency, and build relationships and community.
During Covid, Vincentians are finding new and creative ways to safely serve neighbors by phone and Facetime and through socially distanced porch and yard visits. In the face of great challenges, as always, we are inspired by the words of our founder, Blessed Frederic Ozanam:
"Do not be afraid of new beginnings.  Be creative. Be inventive.
Organize new works of love in the service of the poor.
You who have energy, who have enthusiasm, who want to do something of value for the future, be inventive, launch out, do not wait."
Vincentian Volunteers
We call ourselves Vincentians, in honor of our Patron, St. Vincent de Paul. We are organized into conferences, and all are neighborhood-based groups that help serve neighbors in need. All of our conferences always need new faces, fresh perspectives, and open hearts to respond to neighbors who need help.
Become a Vincentian Volunteer!
Contact Vincentian Support and Community Engagement, at VincentianSupport@svdpseattle.org 
WATCH this short video of our Vincentian Volunteer work in neighborhoods throughout Seattle and King County: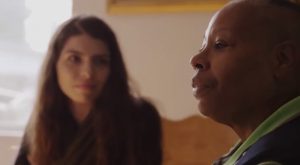 Map of Conference locations:
King County Land Acknowledgement: We would like to acknowledge that the Society of St. Vincent de Paul of Seattle | King County is on the traditional land of the first people of Seattle, the Duwamish People past and present and honor with gratitude the land itself and the Duwamish Tribe.