White Hot Summer Sale — June 23!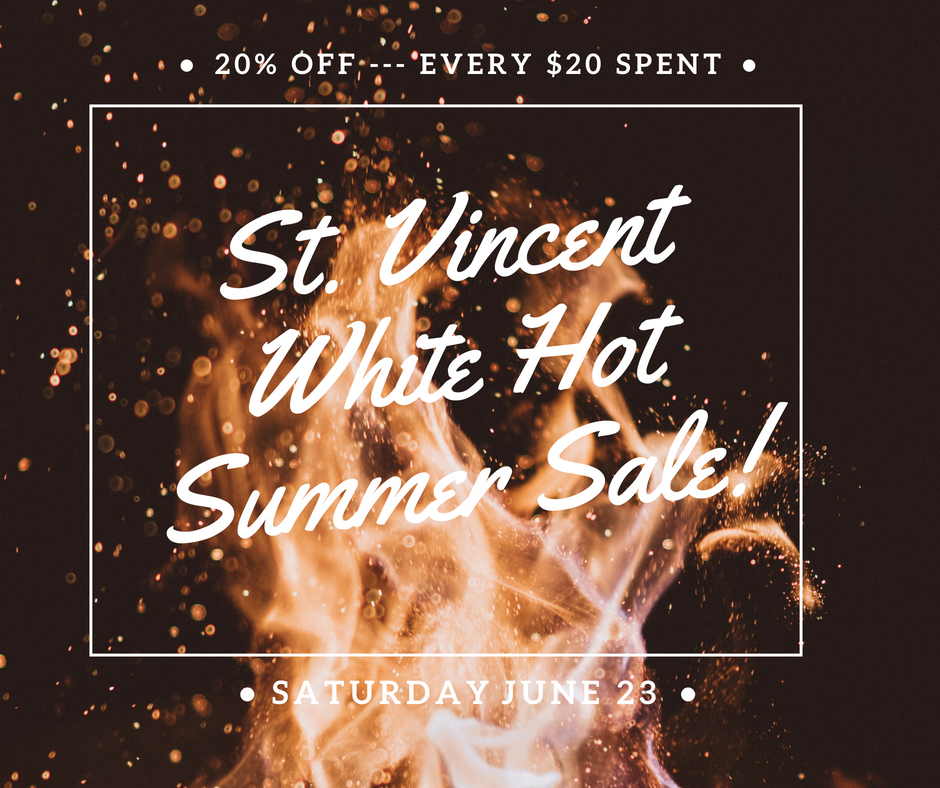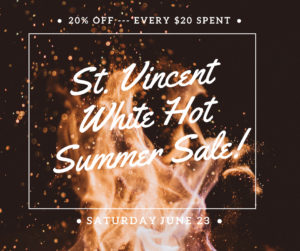 This is our White Hot Summer Sale. Saturday, June 23, 2018. You get 20% off ** for every $20.00 spent. **Not valid on beds, frames, new linens or purple tags. Valid at all five King County store locations including Seattle (on Aurora Ave.), Burien, Kenmore, Kent, & Renton.
Burien, Kenmore, Kent, Renton Hours: 9 AM — 7 PM
Aurora Store Hours: 10 AM — 6 PM
Consider Vincent's Shoppers? Visit www.svdpseattle.org/shoppers
Vincent's Shoppers will receive emails about upcoming sales, exclusive discounts and deals, special coupons, and more. St. Vincent de Paul is an independent, local 501(c)(3) charitable organization.