"Everyone Eats Today" is the motto for our Georgetown Food Bank. We helped distributed over 1,200,000 pounds of food in 2012 to over 145,000 needy neighbors. People coming to the Food Bank can expect to receive quality produce, meats, dairy products, frozen foods, and of course non-perishable items.


What to Donate to the Food Bank
The St. Vincent de Paul Georgetown Food Bank always needs donations of several items. We thank you in advance for helping us. We need:
Non-Perishable Food – Especially high protein items which do not require cooking:
Canned meats and fish (tuna, chicken, salmon, spam)
Chili
Pasta
Canned vegetables
Canned fruit
Soup
Rice
Peanut Butter
Bulk trail-mix
Clothing – In addition to distribution of food to needy neighbors, we also provide guests who visit the food bank with access to clothing, shoes, books and health assistance.
Men's clothing, socks, and shoes
Children's clothing, socks, and shoes

Travel-sized or Bulk-sized Hygiene Items: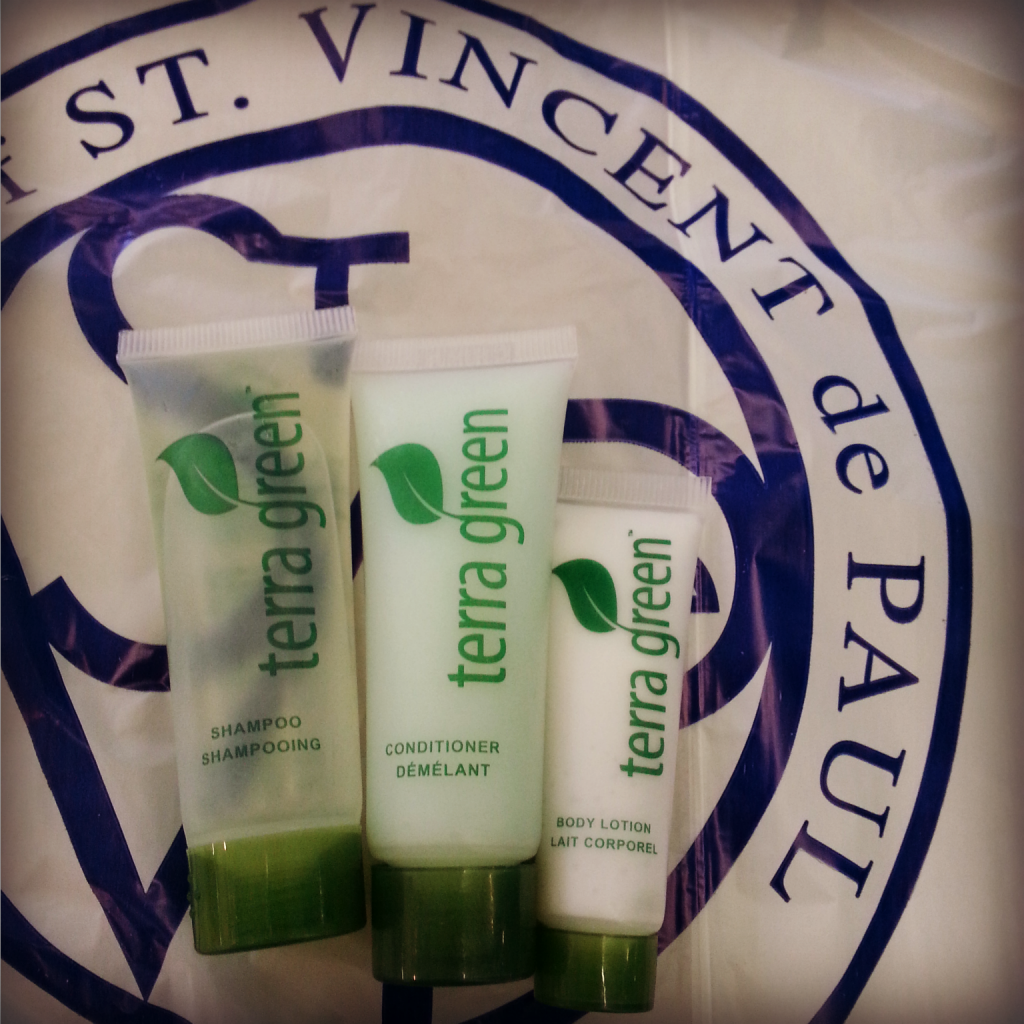 Toothbrushes
Toothpaste
Shampoo
Laundry soap
Dish soap
Bar soap
Drop-Off Locations
Main office – 5950 Fourth Avenue South, Seattle, WA 98108
Monday – Friday: 8:30 a.m. to 4:30 p.m.
Aurora Thrift Store – 13555 Aurora Ave N., Seattle, WA 98133
Monday – Friday: 9 a.m. to 7 p.m. | Saturday: 10 a.m. to 6 p.m. | Sunday: 11 a.m. to 6 p.m. Sun
Burien Thrift Store –  13445 1st Ave. S., Burien, WA 98168
Monday – Friday: 9 a.m. to 8 p.m. | Saturday: 10 a.m. to 6 p.m. | Sunday: 11 a.m. to 6 p.m. Sun
Kenmore Thrift Store – 7304 NE Bothell Way, Kenmore, WA 98028
Monday – Friday: 9 a.m. to 7 p.m. | Saturday: 10 a.m. to 6 p.m. | Sunday: 11 a.m. to 6 p.m. Sun
Kent Thrift Store – 310 Central Ave. N., Kent, WA 98032
Monday – Friday: 9 a.m. to 7 p.m. | Saturday: 10 a.m. to 6 p.m. | Sunday: 11 a.m. to 6 p.m. Sun
Renton Thrift Store – 575 Rainier Ave. N., Renton, WA 98057
Monday – Friday: 9 a.m. to 7 p.m. | Saturday: 10 a.m. to 6 p.m. | Sunday: 11 a.m. to 6 p.m. Sun