St. Vincent de Paul was asked by the Seattle chapter of Pecha Kucha, along with 1,000 organizations in 500 cities around the world, to present our views on the topic all the groups in each city had to address: Walk This Town: Perspectives on Designing a Healthy City. Pecha Kucha, which means chit-chat in Japanese, is a simple presentation format where presenters each discuss their approach to the topic using 20 slide images that each shows for just 20 seconds, a 20 x 20 review. Ned Delmore, Executive Director of St. Vincent de Paul of Seattle King County, presented the St. Vincent de Paul 20 x 20 review to a gathering of 150 people a few weeks ago.
Highlights of Delmore's remarks:
Our mission is to organize groups of volunteers to meet and serve the poor face to face. We've thrived because of our mission. It's simple and deep. The poor know and trust St. Vincent de Paul. We've been helping people in communities all over the world for 180 years. In Seattle and King County, our volunteers work in 53 neighborhoods. We make over 200 home visits per week to help people get services they need to survive. Our work is relational and involves direct human contact. We will do over 12,000 home visits this year.
The home is where you come to know the family— where people are comfortable. We do home visits to make it convenient for people we are seeing. If a needy person can't afford running water, how can they have the money to take a bus to a library to use the internet to find services?
We prevent evictions, help pay utility bills, keep food on the table, and help kids get clothes and transportation to school. Our work is about using the home visit to help people recognize that they have self-worth. They are our family also.
Most of our work is about preservation of families, listening to them, holding them together and affirming their human dignity. It's about helping the vulnerable survive. It's about our children's health, safety and well-being. What world are we leaving for our kids? Move up front or as a bigger headline
Our Help Line gets 44,000 calls a year from people needing help. That's the same size as a full house at a Mariners' game. Over 25,000 of those are referrals from the 2-1-1 Crisis Line—where people call when they're desperate.
We're the largest source of Crisis Line referrals in King County.
In partnership with other community agencies, we are bringing vital services to our five thrift stores. They will become places where people can get social services in their neighborhood. You can still purchase things, but we must make services available in places like our stores where people are trusted. Access to good health care should be a key measure for evaluating the quality of a city. Our poor neighbors work to find transportation to get to medical facilities.  While we have some of the best medical professionals in America, creating access to neighborhood health care clinics seems like a better solution.
That's why we are teaming up with other community groups, such as Neighbor Care Health, to ask them to join with us to provide neighborhood-based services, including health care. Access to health care for all citizens is vital for strong and vibrant communities and families.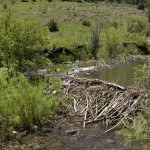 Let me close with these thoughts from poet, novelist, and critic Wendell Berry. He says: "when we no longer know which way to go we have come to our real journey. It may be that when we no longer know what to do, we have come to our real work." Berry goes on to say: "the mind that is not baffled is not employed. The impeded stream is the one that sings."