Earlier this week, students from Holy Names Academy volunteered at our Aurora Thrift Store.
These students worked to tidy up shelves, colorize the clothing and accessories, and place items on the sales floor.
We are fortunate to receive wonderful donations from the community. The Holy Names students also spent time sorting through all of those fantastic treasures to get them ready for the shelves.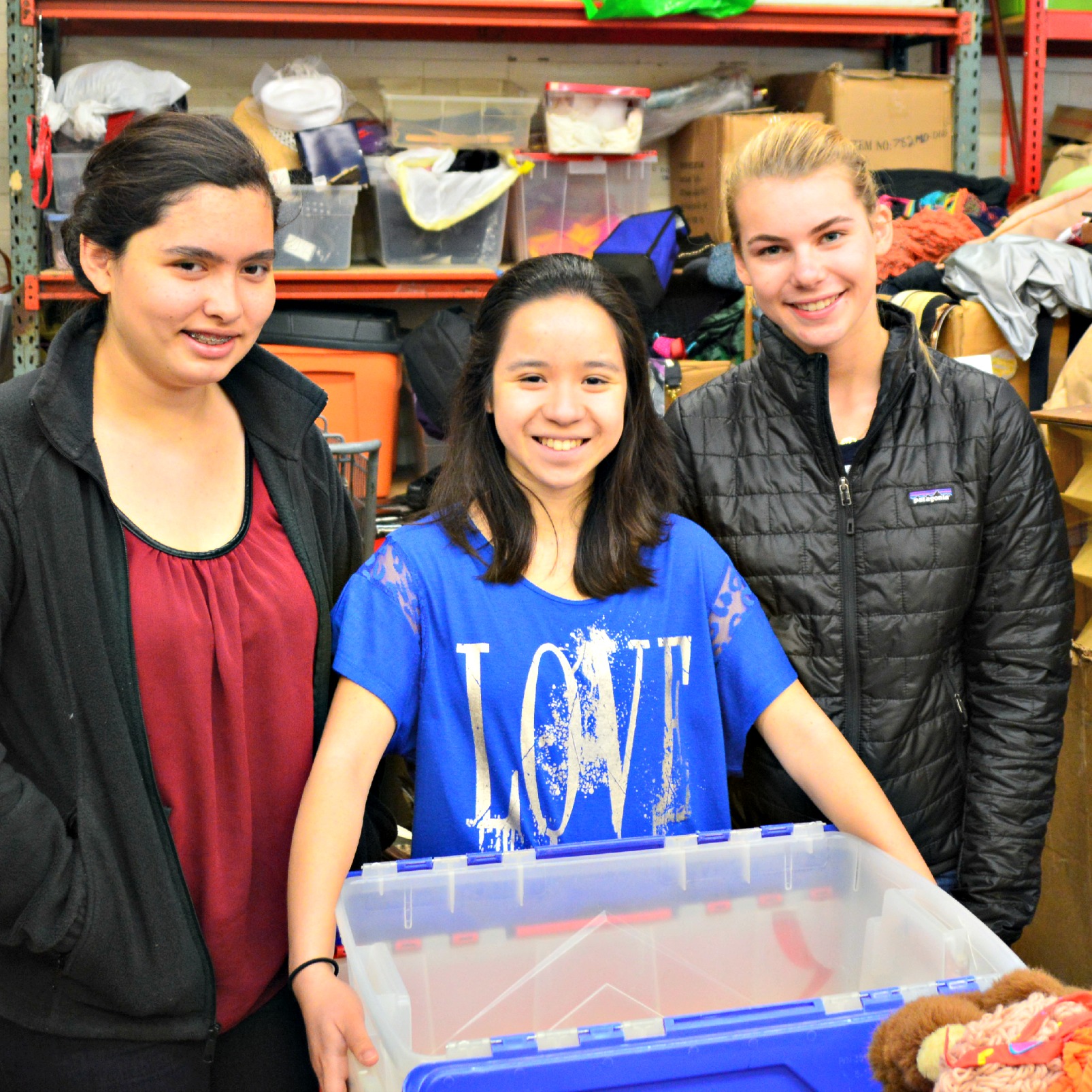 Because we strive to efficiently use the money donated to us, we have a very limited staff at our stores, so having students like these spend time volunteering at our store is a great gift to us.
Having some helping hands work to beautiful and organize the store was a great help. Thank you so much for your service.