On June 18th and 20th, several Starbucks partners from Starbucks Support Center in Seattle volunteered their time at the St. Vincent de Paul Georgetown Food Bank, where our motto is "Everyone Eats Today."
Some comments from our volunteers:
"This was a wonderful experience. I would love to do it again!"
"I didn't realize I had preconceived notions about who goes to food banks until I saw every walk of life come through.  I had one vision of "the needy" and it was eye opening to see whole families and many elderly people come through the line."
"My experience at the Food Bank will be one that I remember for a long time."
With the help of these volunteers, who donated more than 50 hours of service to help our neighbors in need, 2,959 people were served in the St. Vincent de Paul Georgetown Food Bank. Thank you for your service!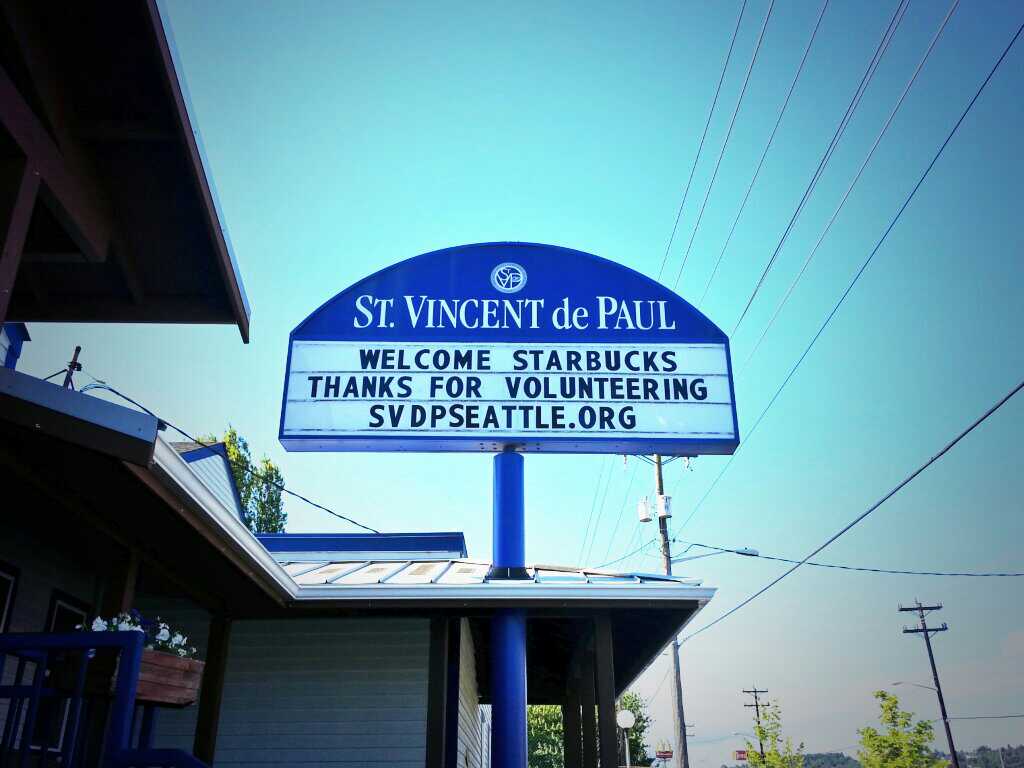 Volunteers are the heart and soul of this organization.  If you are interested in volunteering at St. Vincent de Paul, please apply online or contact us at volunteers@svdpseattle.org.